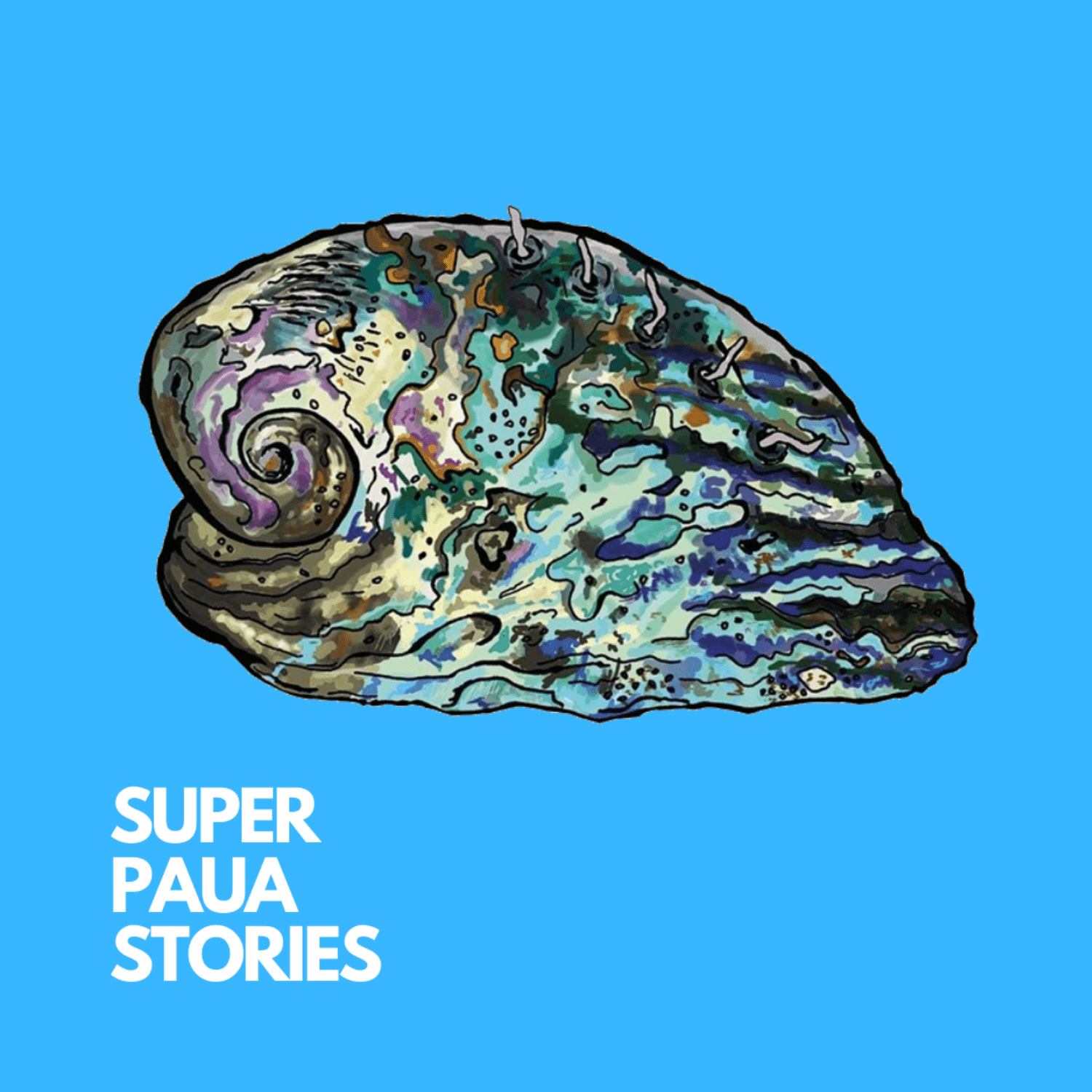 Seo é Eibhlín Bheag agus an Cnó Cócó Le Brigid O'Dea
Is eilifint í Eibhlín. Ach eilifint an-bheag atá inti. 
Tá Eibhlín ag imirt cluiche lena cairde ach níl sí in ann teacht ar an liathróid! (Bhuel cnó cócó atá i gceist sa cluiche seo!!) Tugann an eilifint léimt. Síneann sí amach a trunc. Dreapann sí creann ard. Ach cibé rud a dhéanann an eilifint, ní bhfaigheann sí an cnó cócó choíche. Tá a dóchas caillte aici go dtí go dtarlaíonn rud éigin aisteach. Sáinníodh an cnó cócó i spás beag. Agus ní bhféadfadh ach le hainmhí amháin an cnó cócó a aimsiú…
Scríofa ag Brigid O'Dea
Is í Ursula McGinn a stiúir an scéal
Performed by Morgan Cooke
Is í Anna Mullarkey a rinne an dearadh fuaime agus a chruthaigh an ceol 
Chruthaigh Tom Lane an ceol téama
Sound Engineer- Ger Kellett
Super Paua Team
Company Director- Sian Ní Mhuirí
Producer- Heather Rose
Engagement Director- Mark Ball
@SuperPaua - Twitter/Facebook
@Super.Paua - Instagram
This series was produced in collaboration with axis: Ballymun. Made possible by support from the Arts Council Ireland.